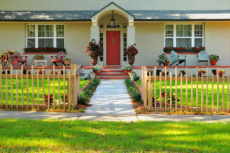 We Understand
For many years, Sid's Place has been dealing with the challenges of individuals with developmental disabilities. Our experience taught us not to assume impossibility when hope is there. We can still help clients by teaching skills that will allow them to be integrated into the community.
We Care
Besides the individuals in our care, we care about their whole family. It can be difficult to deal with a family member who has a developmental disability but we don't stop at the challenge, we get pass it! Sid's Place cares for your loved ones and we will do what we can to make them experience a quality life despite their conditions.
We Support
Sid's Place encourages the residents to live their fullest life! This is our advocacy. We involve the support of family members, friends and loved ones so that they may be a key factor in the full integration of the developmentally individual back to the community. Our support is genuine as we want the best life for our client and their family.